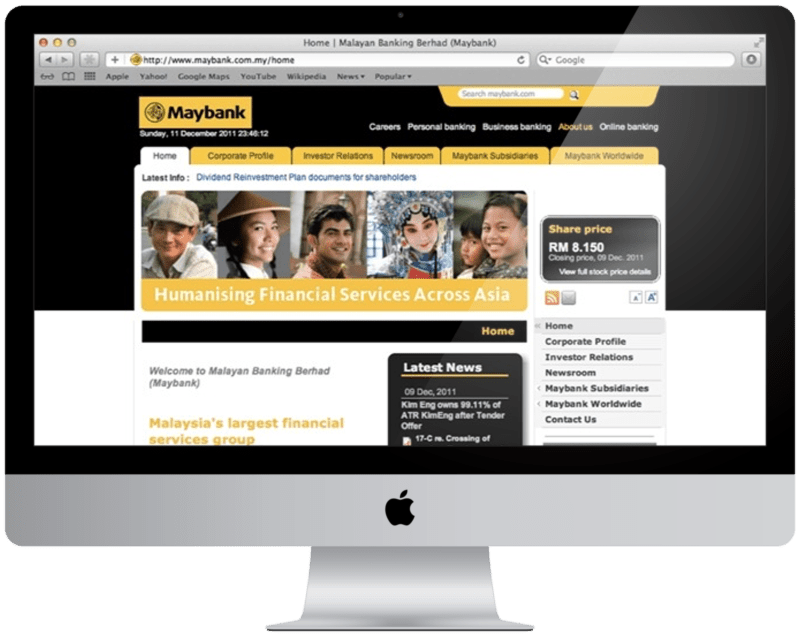 We built the first corporate and investor relations website for Malayan Banking Berhad. Maybank at the time, was the largest bank in Malaysia and the the 4th largest in Asia.
Apart from web development services, we provided advisory services for investor relations and we also built their online annual reports.
At the time, the Maybank website was the highest traffic website in Malaysia. We were the first to launch a major Malaysian corporate website on the cloud.
Built on Drupal and a custom websever, the site had over 6000 pages of content.
For transparency and corporate governance, we included 10 years of disclosure on the website which was coupled with a power search functionality.
We integrated an investor relations portal with automated and interactive features. We implemented a live stock feed, historical stock data with charting and other IR features.